The IG Charcoal BBQ Grill is really beautiful. I like it because it's stainless steal and looks really pretty. Yes, I said a grill looks pretty. The size is great too. I don't know about anyone else but we like to grill. A lot. Sometimes my hubby will even go outside when it's cold and grill. Yeah I know, call us crazy. We have a big smoker charcoal grill but we can't take it anywhere. There have been so many times we have gone to state parks wishing we had a portable grill. From what I hear, this grill can be transported in a car by removing the legs – without any tools.
I checked out Deliciously Savvy's and My Silly Little Gang's reviews because I was really curious about it. You should check them out too for more information. I will definitely be looking into getting one of these grills. I know for sure my hubby would love it. Be sure to enter the giveaway at the bottom of this post for a chance to win one. There will be two winners!
IG Charcoal BBQ Grill Giveaway (2 Winners ~ $798 TRV) Ends 12/25 @IGBBQ @SMGurusNetwork
Welcome to the Get The IG Charcoal BBQ Grill Giveaway!
2 winners!
$798.00 TRV ($399 RV per grill)
This giveaway is part of our Holiday Gift Guide – Stop by to see all the giveaways and great products.
My co-hosts for this giveaway are:
Below is a list of all the bloggers involved in the gift guide.
A Rain of Thought, Bargnhtress,
Deliciously Savvy,
Easter Babe's Theory
,
Freebies Deals & Steals,
Giveaway Gator,
Heartbeats ~ Soul Stains
, Here We GO Again Ready,
Java John Z's
, Michigan Saving and More, Missy's Views and Savings Clues, MomCave, My Crafty Zoo, My Silly Little Gang, Peyton's Momma, SaraLee's Deals Steals & Giveaways, Sweet Southern Savings
Tales From A Southern Mom
, tricias-list.com Views and More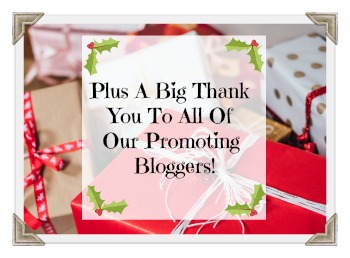 This giveaway's Sponsor is:
FACEBOOK ~ TWITTER ~ INSTAGRAM ~ AMAZON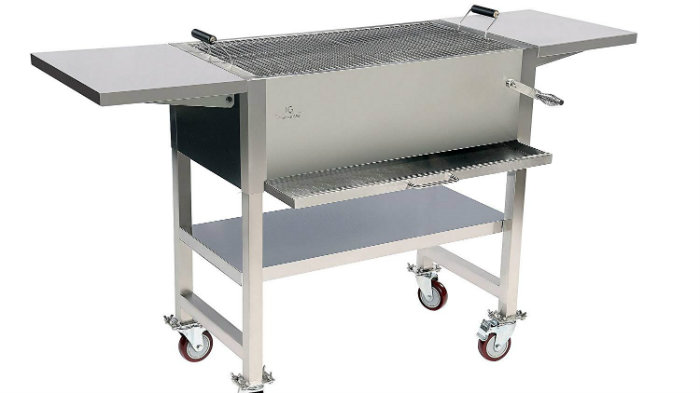 See Deliciously Savvy's review HERE.
See My Silly Little Gang's Review HERE.

THE GIVEAWAY
This giveaway is in no way endorsed, affiliated, or associated with Facebook, Twitter or any other Social Media Networking Site. This Giveaway is valid in the continental United States Only and Entrants must be 18+ years of age to enter. This giveaway event will end at 11:59 PM (EST) 12/25/18. The winner will have 48 hours to email their information back to mcushing7 at hotmail dot com or a new winner will be drawn, you may want to put this email address as safe as it could go to spam. If you take an entry you must stay following for the entire contest or you will be disqualified.
Also we all "love it if you like us" on Facebook! If you like our blogs on social media it helps us bring you only the best giveaways and more of them! Don't forget to stop by for your daily bonus entries.
Enter below and Good Luck!
Deliciously Savvy
& My Silly Little Gang received product and/or compensation for review. Once winner is selected via the Giveaway Tools process, the product will be shipped. Winners have 48 hours to respond or another winner will be chosen. No other blog associated with this giveaway is responsible for the product shipment. IG BBQ Grill will be providing the prizes above to the winners.Thank You for stopping by! Any Questions or Concerns email me at mcushing7 (at) hotmail (dot) com or silvie(dot)mslg(at)gmail(dot)com.
Disclaimer: This is not a DustinNikki Mommy of Three giveaway. We are only helping to promote this giveaway. All questions should be directed to the hosting blog as mentioned above.